Fusing together '60s garage rock and motown, Chicago trio Yoko and The Oh No's is an up and coming band creating retro rock n roll music. Singer Max Goldstein, guitarist Max Loebman, and drummer Stef Roti all played together as The Originals before regrouping as the Oh No's to record their self-released, self-titled debut in early 2013. With Goldstein as their charismatic frontman, the band's energetic live shows and well-crafted record led to a deal with Autumn Tone Records, which reissued their debut in 2015.

With their live performance history ranging from opening for The Growlers to playing in L.A. and having had played only twice in the city this year, one can only wonder what they've been working on. Check out Yoko and The Oh No's closing out Day 1 - Friday, October 13 at Warble Daze.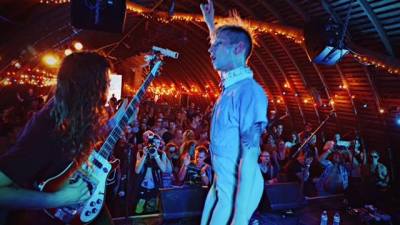 Originally instrumentalists  and backing musicians for Miranda Lambert, Nashville-based Steelism formed in 2011. The duo has evolved their sound into a "mid-century modern design" influenced, instrumental outfit led by guitarist Jeremy Fetzer and a pedal steel player Spencer Cullum with their sophomore album titled ism.

The duo wanted to keep ism "100% Nashville" to contribute to Tennessee's collaborative atmosphere and creative mecca. Don't miss instrumental duo Steelism blending together vintage to modern day music Day 1 - Friday, October 13 at Warble Daze.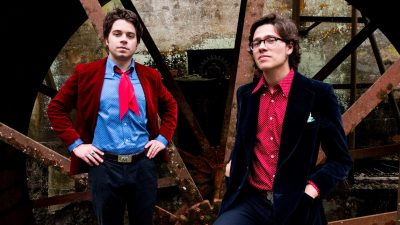 ​
Roll up for a magical mystery tour! The sunshine pop of Levitation Room may conjure images of flowers and kaleidoscope eyes. The lysergic pop band from Highland Park, Los Angeles has signed to Burger Records and released their debut record, Ethos, last year.
Instead of writing hackneyed love songs, Levitation Room digs into deeper themes — all while exploring the unconscious mind. Prepare to be taken on a trip. Come out to see Levitation Room Day 1 - Friday, October 13 at Warble Daze.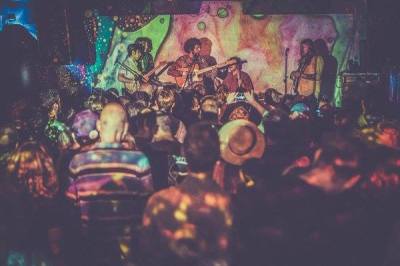 Without apologies, No Men is not what you'd expect out of music. There's no remorse from the trio who self admittedly is here to "destroy everything." The group began in Austin, Texas of late 2015 as a 4-piece, until bass player D.B and vocalist Pursley made their way to Chicago and added drummer Eric Hofmeister to form the present trio. They work as a brutal team to cut down any preconceptions of punk you may have had.

I
t can immediately be understood that No Men is here to carve out the necessary space for queer femmes by being unrelenting. Minimalist in nature right down to their set up, most of their songs run under three minutes. The grave intensity although dancy goes by in an explosive instant leaving you stunned with adrenaline.  Make sure to catch No Men Day 1 - Friday, October 13 at Warble Daze.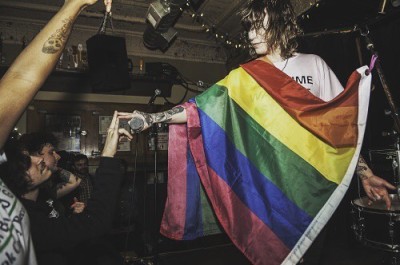 Lucille Furs is a band dressed in paisley who drape their music in organ arpeggiations and 12-string guitar chimes. With a lineup that mirrors a classic '60s baroque-pop band, the band doesn't either lose focus or stick to shtick: they play rhythms irresistible to shake to and melodies easily to get lost in.

With their full-length debut expected in September, Warble Daze is welcoming the band with a home show amid an exciting fall tour. Day 1 - Friday, October 13 .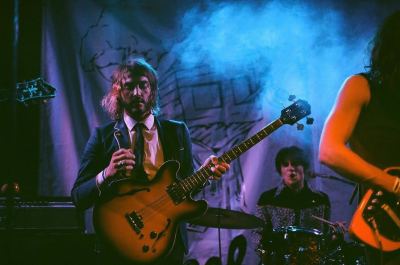 The Voluptuals collage garage, glam, and glitter before wrapping their sounds into a tightly wrapped package. They have a sense of humor, too — with song titles such as "You'd be the First (To Die in the Zombie Apocalypse)" — while not losing focus on delivering tight, crunchy-but-poppy rockers.

Though these local favorites are no strangers to the DIY scene, they are still one of Chicago's best-kept secrets. See them on Friday
.